As a gift for your loved ones, this limited-stock Chicken Shredder will be perfect!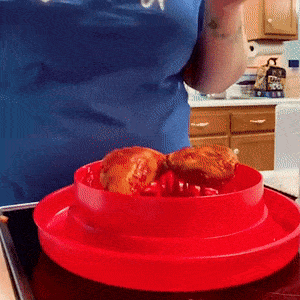 Features:
🥩【Juice Stays with The Meat】This convenient chicken shredder is a portable, multifunctional kitchen tool that can easily chop food. All you have to do is put the meat into the chamber, close the lid, and then use the integrated handle to rotate it a few times.
🥩【Just a Few Half Rotations It Shreds The Meat】Chicken shredder is an alternative to using meat claws, which can "shorten" dinner preparation time with a few simple rotations.
🥩【Easy Clean Up】The chicken shredder where all the juices stay in the base, too, so you won't leave a mess on the countertop fits perfectly on the bottom or top rack of standard-sized dishwashers, or use a dish brush for easy clean-up.
🥩【 Non-Skid Base】A great addition to any kitchen, this chicken shredder tool has a non-skid base that adds extra stability and keeps the chicken shredder where it belongs during use. The easy-grip handles offer added leverage for quick and easy operation.
🥩【Makes Your Favorite Dishes】Quickly prepare tacos, enchiladas, barbecued pulled pork, buffalo chicken salad, tuna salad, and more with this easy-to-use meat shredder. Makes the perfect bbq accessories, chicken shredder tool, and more.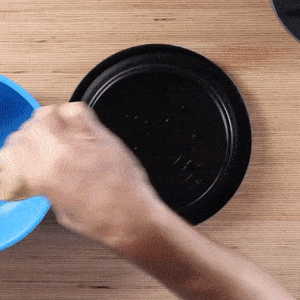 Specifications
Size: 25*25*8.8cm
Weight: 288g
Material: PP
Color: Black/Red
PACKAGE INCLUDE:
SHIPPING
We would greatly appreciate your patience and understanding as we work to meet demand while ensuring that every piece meets our high-quality standards.