My family bought me this portable hand roll piano, which allows me to enjoy music anytime, anywhere.Outdoors, travel, parties, can show your skills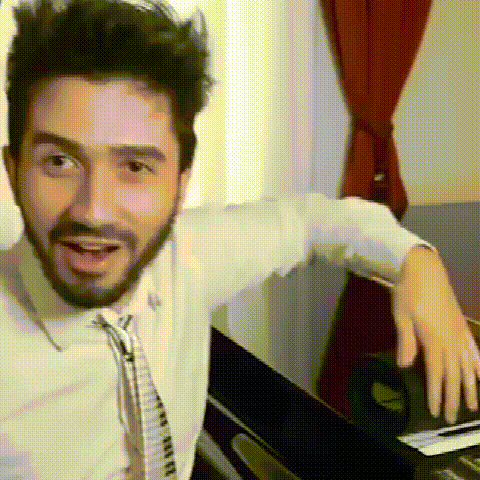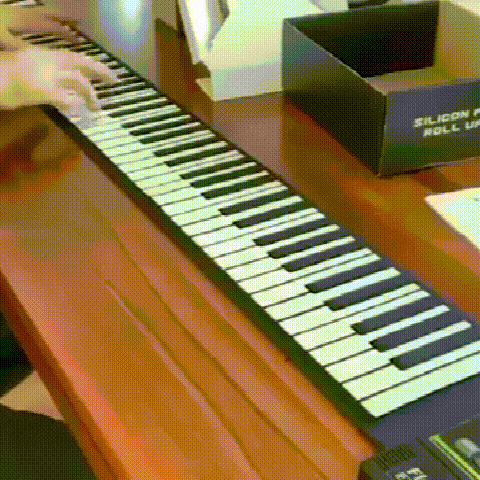 Regardless of your age or skill level, this roll up piano makes a great gift idea. 
FEATURES:
WORKS LIKE A REAL PIANO - Regardless of your age or skill level, this roll up piano makes for a great gift idea.

AMAZING SOUND - Despite its compact size, you still get great quality sound, with 16 tones,10 rhythms, and 6 demo songs. The dual speakerproduces high-quality sound and supports external headphone or loudspeaker.

USB CONNECTION - With a USB MIDI port, you can easily connect the piano to your computer.

RECHARGEABLE PIANO - The 1000mHa rechargeable lithium battery empowers up to 10 hours of continuous play time.

EASY ROLL - Easy to store while traveling! Roll it out in seconds to begin playing. Portable, Fashionable, and easy to carry. The thickness of the keyboard is 9mm for the white keys white and 11mm for the black keys.

HIGH QUALITY - The control box has an anti-skid, scratch-resistant design. The piano is made of non-toxic material. Compact with many added functions, this keyboard Piano can go with you anywhere, for you to play anytime! The keys are designed using silicon rubber, which allows you to neatly fold it away and store it in your cupboard without damage

It's 100% waterproof & shatterproof

MORE FUNCTIONS - Supports microphone function, you can even sing while you are playing. With chord, sustain, vibrato, and tutorial function.
Question1: What is the playing style?
There is no difference between a hand roll portable piano and a professional. Professionals can use it outdoors to practice their hands. Non-professionals can develop their own sense of music and interest in music.
Question2: How long does it take for logistics to travel?
About a week, you can also choose a more rapid VIP transport
Question3: If it is broken, can you take it for repair?
Quality problem we have a warranty
Specification:
Keyboard model: (standard piano key and Octave)
Tone:128
Rhythm:128
Demonstration songs: 45, available for study and appreciation of classical music
Power supply: Rechargeable 1000mAh polymer lithium battery, can be used continuously for 8-10 hours
Output:500MW
Package includes:
1 * Hand Roll Portable Piano
1 * Power Adapter 
1 * User manual