Make Your Car Shiny As Ever!!
Repair and restore the fading surfaces and rims of your car! Enjoy the brilliance and shine with our Plastic Revitalizing Coating Agent! A perfect solution to bring back the natural look of your vehicle's exterior rims and plastic surfaces with less effort!
Highly formulated with a superior liquid coating that is environmentally safe and unharmful. It gets deep into the surface, leaving no signs of mess and oil. This creates a completely dry finish, protecting your interiors and exteriors from UV rays and aging. Waterproof and dustproof, it provides a lasting solution that's low-cost and perfectly efficient.
✨【Effective Restoration & Refresh in minutes】Our plastic repair agent can be used for a long time! You'll be amazed by even the toughest car wash and the worst rain and snow!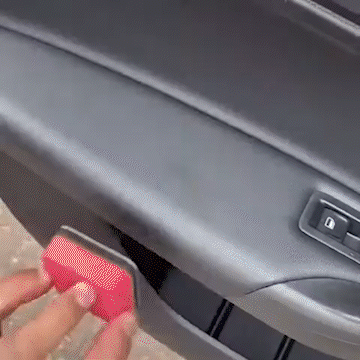 ✨【Easy To Use】One wipe is new! Put a few drops on the included applicator and wipe off the trim or plastic. Just wipe once and you'll see the difference!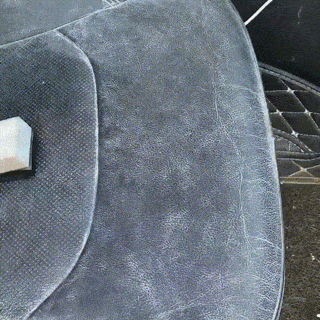 ✨【A perfect solution for your exterior and interior car problems】Bringing back the glorious shine instantly! Highly Protective gets deeply into the plastic surface creating a protective layer to avoid fading and aging due to extreme heat and sunlight.
✨【Widely used】Ideal for use on dashboards, seats, steering wheels, armrests, convertible roof windows, interior or exterior wheels, bumpers, etc.
A Few Tips When Applying
Keep the following in mind when working with Plastic Revitalizing Coating Agent: the surface must be cleaned and dried thoroughly, a little bit goes a long way, and the product will be dry to the touch in 5 to 10 minutes.
For best results, apply to a clean, dry, and cool surface.
1. Apply a small amount of Coating Agent to a sponge.
2. Apply the Coating Agent evenly and thoroughly to the desired exterior trim area.
3. Wipe off any excess Coating Agent with a clean microfibre(towel).
TIP: 2-3 applications may be needed for neglected areas.
Some of the concerns you may have:
Is this a dye and is it only for black material?
No, this is not a dye! It will restore the material to whatever its original color was. Works excellent to bring faded black or grey materials. and if you have any color faded materials it will bring them back to their original shine and finish.
Is this only for interior and exterior automotive surfaces?
No! This can be used for a variety of applications such as a car's bumper, a jeep, or a chevy avalanche truck that has tons of plastic, plus your RV or motorcycle! Also has marine applications for things such as the vinyl seats on your boat! Works GREAT for any indoor or outdoor accessories or home restoration projects such as shutters, furniture, and siding.
What's the difference between your product and all the more affordable products?
Our products have been formulated and re-formulated countless times against the top brands. We truly believe we have created the highest-quality Plastic Restorer on the market! Furthermore, all our products are 100% mixed, bottled, and packaged in the USA by hard-working Americans. All these factors make our prices a bit higher, but also give us the ability to produce higher quality products.
Specifications:
Content:50ml/100ml/300ml A bottle
Product Weight:50/70G/150g
PACKAGE INCLUDED:
2 * Car Plastic Plating Refurbishing Agent
2 * towel
2 * sponge
Note:
⚡WE ARE NOT SUGGEST YOU USE IT ON THE WINDSHIELD⚡