✨Automatic color changing polarized glasses👓
Accurate color perception for less eye strain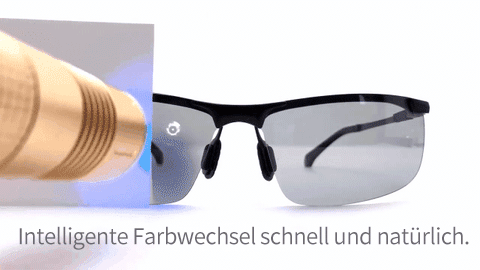 Product Description
【Super Photochromic Design】This magic photochromic lens darkens light gray lenses according to the intensity of sunlight and UV rays.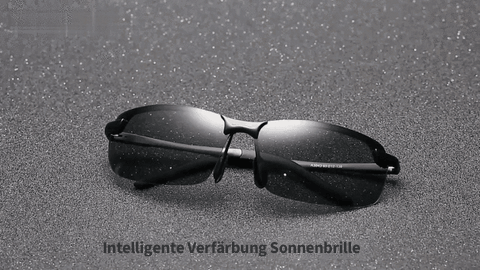 【UV400 Polarized Protective Lenses】These sunglasses are superior to previous types of sunglasses in three ways: As you move indoors or outdoors, the lenses automatically adjust to dimmed light conditions. Also 100% UV protection protects against harmful UVA/UVB rays.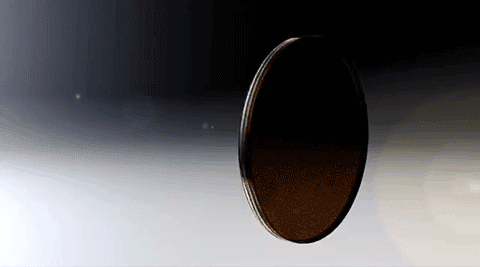 [Use Case] Photochromic sunglasses can effectively block the glare effect of the sun when driving, running, fishing, cycling or other outdoor activities. Always keep your safety close by.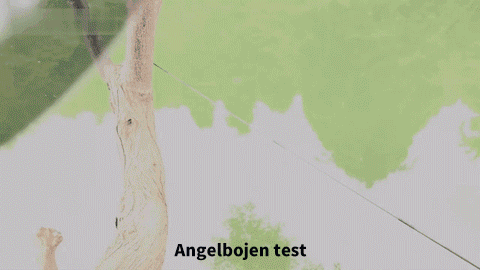 【Lightweight & Lightweight Materials】Thanks to the use of innovative materials such as Kynetium™, Grilamid®, Magnesium, etc.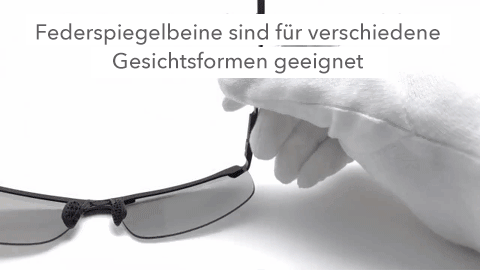 【Great Effect Whether Day or Night】Our sunglasses are made of special photochromic polarized lenses.
When driving at night or in a dark environment, the lens is bright and transparent, improving visibility while effectively reducing glare.
During the day, it can effectively filter strong light, improve eyesight, reduce eye fatigue, and always keep eyes in the most comfortable state during outdoor activities.
function▼
Lightweight aluminum-magnesium alloy frame.
Adjustable temples, nose pads and flexible arms allow for a better fit and more comfort.
UV 400 Protection: Sunglasses block all three bands of UV radiation: UVA, UVB and UVC, providing 100% protection for the human eye from the harmful effects of the sun's rays.
Photochromic Polarized Lenses: These lenses reduce annoying reflections and glare caused by light bouncing off surfaces like water, roads, sand or snow. They absorb 100% of UV rays and eliminate 99% of glare.
Photochromic polarized lenses, where the lenses appear black in bright sunlight but clear in low ambient light conditions.
View details▼
Discoloration test method:

Since some customers don't know how to test lens discoloration, we explain how to test in detail.
First:
Please put the sunglasses in the sun for 10-15 seconds, then the color will become darker. (Remember it's sunny, but not rainy)
second:
You can test it with a UV light and the lenses will darken.
Notice:
Please note one thing: do not test the color change on a cloudy day or indoors. Lens discoloration is caused by ultraviolet radiation.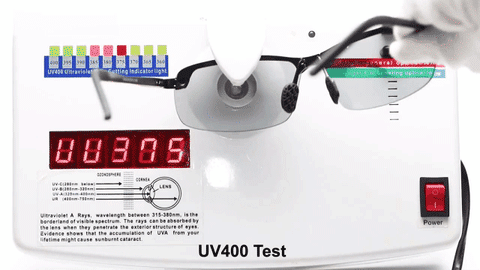 Specification:
Frame Color: Black, Dark Gray
Lens color: gray, greenish yellow
Weight: 30 grams
Frame Material: Alloy
Lens material: PC
Package includes:
1 x Auto Color Polarized Glasses