Are you looking for a top-quality, super comfortable sun hat to complete your casual look? This fashion sun hat may be your best choice!
DESCRIPTION:

This is the ideal ponytail summer hat for women for every summer activity. It is adjustable and perfectly adapted to all needs and all sports.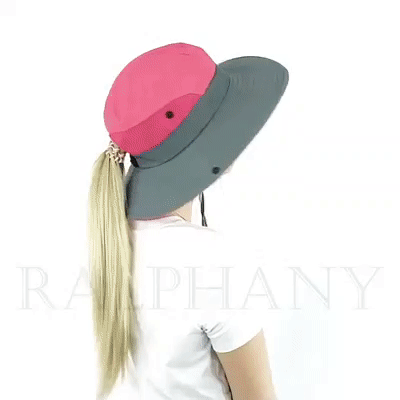 FEATURES:
UV PROTECTION - Protects you from harmful UV rays that cause skin cancer. Built-in UV barriers protect your face and neck all day long

COOL ALL DAY - Keeps you cool all day long with its signature moisture-wicking mesh material.
STYLISH HAT - This can be turned into a cowboy hat by attaching the brim to the buttons. There's also a slot for ponytails, so you can keep whatever hairstyle you desire!

DESIGNED FOR THE OUTDOORS - Perfect for wear to the beach, pool, park, or while camping, hiking, fishing, gardening, etc. It's waterproof and has quick-dry functionality built-in. Comes with an adjustable drawstring to keep the hat from flying off in windy conditions.



EASY TO CARRY - It's easily foldable, so you can pack it and take it anywhere with you.
COMFORTABLE - It's lightweight and airy so you won't even feel like you're wearing a hat! A rear adjustable elastic drawstring design ensures a "one size fits all" fit for all adults.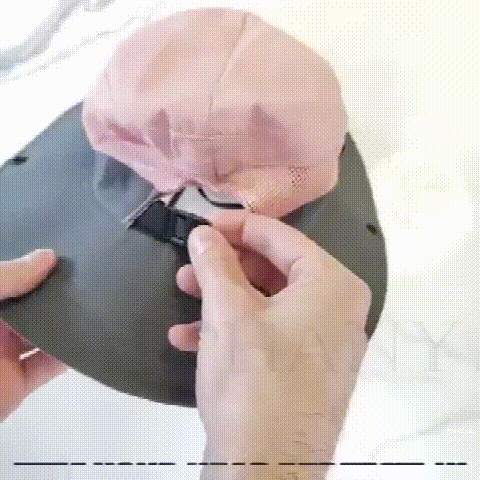 This summer enjoy summer while doing your favorite activities while being effectively protected from the sun's rays and heat.
Features:
Material: Polyester
Protection: UV
Dimension: Adjustable at the back
Brimm size: 3.5"
Circumference: 20.8" - 22.8"
SHIPPING
Due to the complexity of this design, the production cycle is about 1-2 weeks. Logistics transportation 10-15 days. We will be very grateful for your patience and understanding because we will strive to meet the needs while ensuring that each piece meets our high-quality standards.